Since 2013, we have been making annual rankings of albums by collecting votes via twitter posts and comments to our blog. Results have been published as articles edited by volunteers.
For totaling up, we gather twitter posts that contain certain hashtag - which was #2022年ベストアルバム in 2022. Since hashtags and comments to our blog are written in Japanese, most voters are guessed to be Japanese. 540 votes were used for totaling in 2022.
Now we decided to compose the English version of the ranking from 2022 edition. The original Japanese article contains short reviews for some albums. But we omitted those reviews in the English version.
We sincerely hope you enjoy the tastes or trends of Japanese music fans.
* In case of a tie, random number was generated to score. 
** All albums ranked in top 50 collected at least 13 votes.


Original text by @pitti2210
Translated and appropriately advised by @Apteryx_lwk
49. Awich - Queendom
47. Laura day romance - roman candles
46. Jockstrap -  I Love You Jennifer B
45. Regal Lily - Cとし生けるもの (C toshiikerumono)
44. Nilüfer Yanya - PAINLESS
43. Louis Cole - Quality Over Opinion
42. Motoharu Sano & THE COYOTE BAND - 今、何処 (WHERE ARE YOU NOW)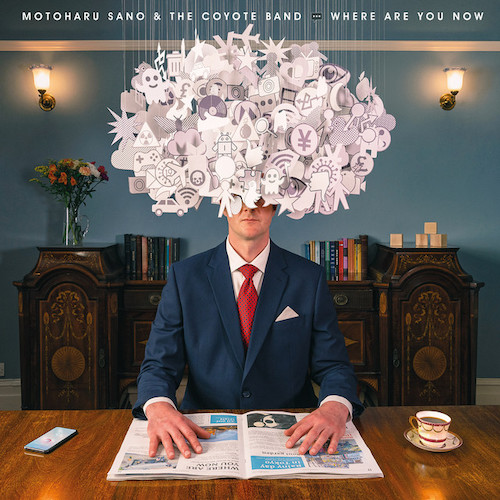 41. Spoon - Lucifer On The Sofa
40. caroline - caroline
39. Weyes Blood - And in the Darkness, Hearts Aglow
38. Tatsuro Yamashita - SOFTLY
37. WEDNESDAY CAMPANELLA - Neon
36. DOMi & JD BECK - NOT TiGHT
35. Rina Sawayama - Hold The Girl
34. OMSB - ALONE
33. beabadoobee - Beatopia
32. syrup16g - Les Misé Blue
31. SZA - SOS
30. ROTH BART BARON - HOWL
29. betcover!! - 卵 (Tamago)
28. Alex G - God Save the Animals
27. Tavito Nanao - Long Voyage
25. Little Simz - NO THANK YOU
24. ROSALÍA - MOTOMAMI
23. Fujii Kaze - Love All Serve All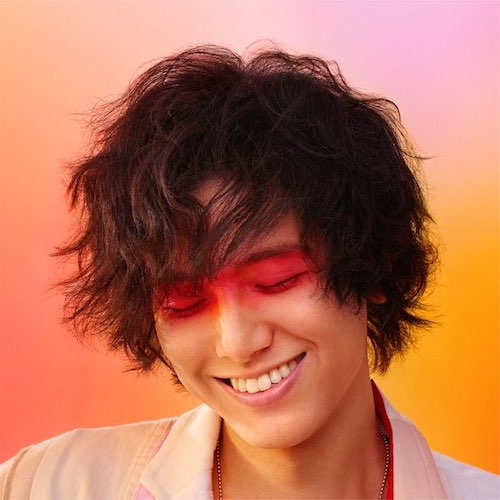 22. Sunny Day Service - DOKI DOKI
21. Asunojokei - Island
19. The Smile - A Light for Attracting Attention
18. Yuga - Wordless Nights
17. Haru Nemuri - 春火燎原 (Shunka Ryougen)
16. Beyoncé - RENAISSANCE
15. Black Country, New Road - Ants From Up There
14. Kaho Nakamura - NIA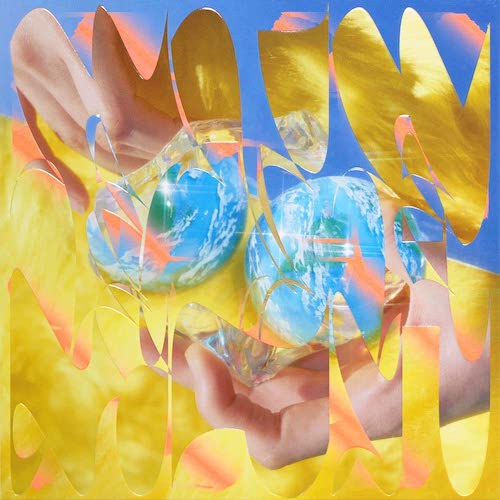 13. Satoko Shibata - ぼちぼち銀河 (Bochi Bochi Galaxy)
12. 結束バンド (Kessoku Band) - 結束バンド (Kessoku Band)
11. Wet Leg - Wet Leg
10. Kendrick Lamar - Mr. Morale & The Big Steppers
9. black midi - Hellfire
8. Shintaro Sakamoto - Like A Fable
7. The Weeknd - Dawn FM
5. Alvvays - Blue Rev
4. Hitsujibungaku - our hope
3. Big Thief - Dragon New Warm Mountain I Believe in You
2. THE 1975 - Being Funny In A Foreign Language
1. Hikaru Utada - BAD Mode
Album of the year 2022 by Japanese music fans 
1. Hikaru Utada - BAD Mode
2. THE 1975 - Being Funny In A Foreign Language
3. Big Thief - Dragon New Warm Mountain I Believe in You
4. Hitsujibungaku - our hope
5. Alvvays - Blue Rev
6. Arctic Monkeys - The Car
7. The Weeknd - Dawn FM
8. Shintaro Sakamoto - Like A Fable
9. black midi - Hellfire
10. Kendrick Lamar - Mr. Morale & The Big Steppers
11. Wet Leg - Wet Leg
12. 結束バンド (Kessoku Band) - 結束バンド (Kessoku Band)
13. Satoko Shibata - ぼちぼち銀河 (Bochi Bochi Galaxy)
14. Kaho Nakamura - NIA
15. Black Country, New Road - Ants From Up There
16. Beyoncé - RENAISSANCE
17. Haru Nemuri - 春火燎原 (Shunka Ryougen)
18. Yuga - Wordless Night
19. The Smile - A Light for Attracting Attention
20. Harry Styles - Harry's House
21. Asunojokei - Island
22. Sunny Day Service - DOKI DOKI
23. Fujii Kaze - Love All Serve All
24. ROSALÍA - MOTOMAMI
25. Little Simz - NO THANK YOU
26. ゆうらん船 (Yuransen) - MY REVOLUTION
27. Tavito Nanao - Long Voyage
28. Alex G - God Save the Animals
29. betcover!! - 卵 (Tamago)
30. ROTH BART BARON - HOWL
31. SZA - SOS
32. syrup16g - Les Mise Blue
33. beabadoobee - Beatopia
34. OMSB - ALONE
35. Rina Sawayama - Hold The Girl
36. DOMi & JD BECK - NOT TiGHT
37. WENDNESDAY CAMPANELLA - Neon
38. Tatsuro Yamashita - SOFTLY
39. Weyes Blood - And in the Darkness, Hearts Aglow
40. caroline - caroline
41. Spoon - Lucifer On The Sofa
42. Motoharu Sano & THE COYOTE BAND - 今、何処 (WHERE ARE YOU NOW)
43. Louis Cole - Quality Over Opinion
44. Nilüfer Yanya - PAINLESS
45. Regal Lily - Cとし生けるもの (C toshiikerumono)
46. Jockstrap - | Love You Jennifer B
47. Laura day romance - roman candles
48. ASIAN KUNG-FU GENERATION - Planet Folks
49. Awich - Queendom
50. tofubeats - REFLECTION
Playlist